Original Receipt for a K&E 4083-3
From the collection of Clark McCoy

This original receipt was found in a complete boxed set of a 4083-3 and its manuals. The serial number for this rule is 976714.
It should be noted that this is a cash receipt from a K&E retail store in New York at the end of 1956. The production date of this rule was probably in 1956.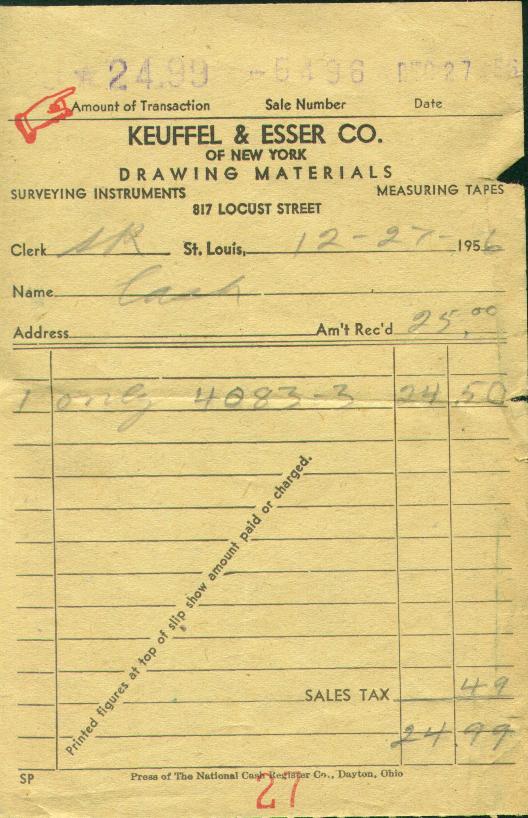 Note the "SRT" stamp on the end of the box. This was probably to identify new stock with the SRT scale as it was released in early 1956. There might have been old stock on the shelves that needed to be separated.