K&E 4013
Thacher's Calculating Instrument
THACHER CALCULATOR MODEL 4013 OWNED BY RALPH D. GOODRICH

Mr. Goodrich was born in Manchester, Michigan, on March 18, 1878. His career spanned 54 years of activity, mostly in China, Wyoming, and Colorado, during which he played a leading role in water development and education.

He received his BS in Engineering from the University of Michigan in 1903 and a degree in civil engineering in 1913. It was at this time (around 1913) that the Thacher was very likely purchased. After working primarily on water projects in Michigan and New York until 1906, he moved to Cheyenne, Wyoming, where he was again involved in water projects such as the Carey Act irrigation project (State Engineer in charge 1907 - 09), the Buffalo Basin irrigation project (Chief Engineer 1910) and the city engineer for Cheyenne (1911 - 15).

The Thacher calculator would be used in his future engineering projects from here on out.

Mr. Goodrich worked in Ypsilanti and Lansing, Michigan where he was City Engineer responsible for public utilities (1916 - 18).

In 1918 he moved to China where he was responsible for planning the modern reconstruction of the Grand Canal in Shantung and was on the Chihli Grand Canal Improvement Board in Tientsin, China (1918 - 19). From 1919 - 1927 Mr. Goodrich was in charge of building flood relief and river regulating works for the Chilhi River Commission, Tientsin, China.

In 1927, he returned to the United States where he was Associate Professor of Civil Engineering at the University of Wyoming from 1927 - 28, Professor in 1928, in charge of the Department of Civil Engineering from 1928 - 35, acting Dean from 1934 - 35, and Dean of Engineering from 1936 - 48. He was on leave from 1930 - 31 from the University to report on flood control problems of Sacramento and San Joaquin Rivers as Senior Hydrological Engineer, War Department U.S. Engineering Office.

Following his retirement from the university, he became chief engineer for the Upper Colorado River Commission, serving from 1950 until 1956, at the Grand Junction, Colorado, headquarters

His own contributions to engineering were many. He invented the variable radius arch dam in 1913, and the graphical-step method of flood routing in 1931. He published many papers, including one in the Trans American Society of Civil Engineers (1927) on straight line plotting of skew frequency curves.

Mr. Goodrich was in Who's Who of America (1958-59) and was the member of numerous philanthropic and professional engineering societies and groups.

This Thacher calculator was very likely used during Mr. Goodrich's work in China on the Grand Canal and many subsequent irrigation and flood control projects. It was passed down to his son, Edward Goodrich, upon Ralph Goodrich's death on August 17, 1961. The Thacher was in storage since that time, until Edward Goodrich's death in January 2006. It is believed that this Thacher is original, and was never returned to K&E for any refurbishment or work.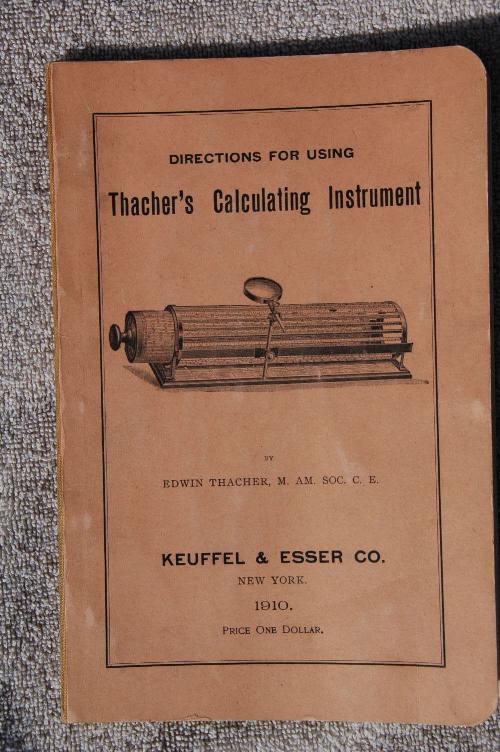 Mahogany Case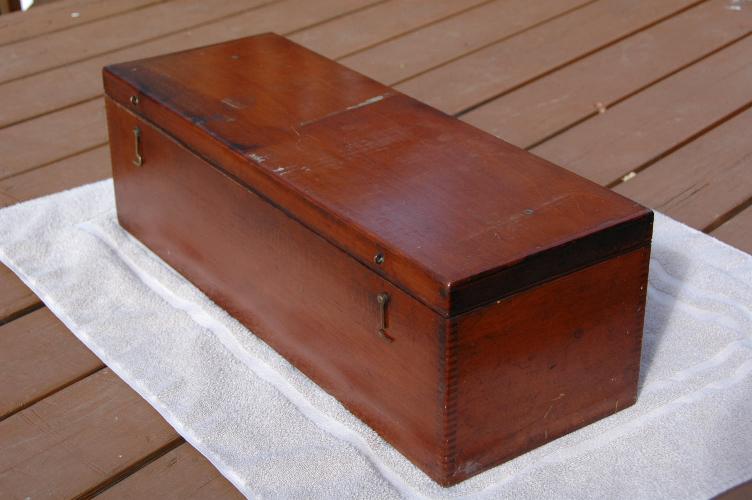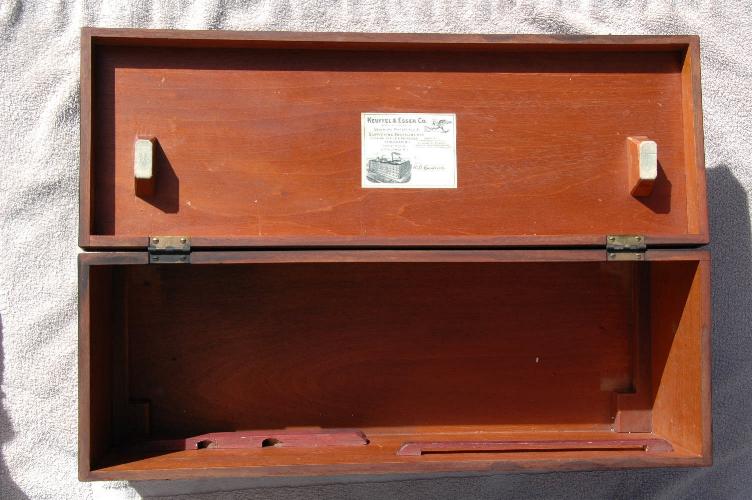 Detail of label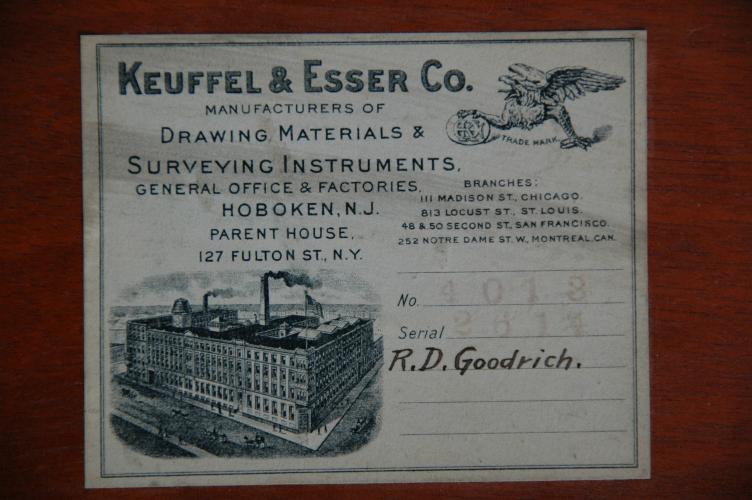 K&E 4013
Serial number detail on back of base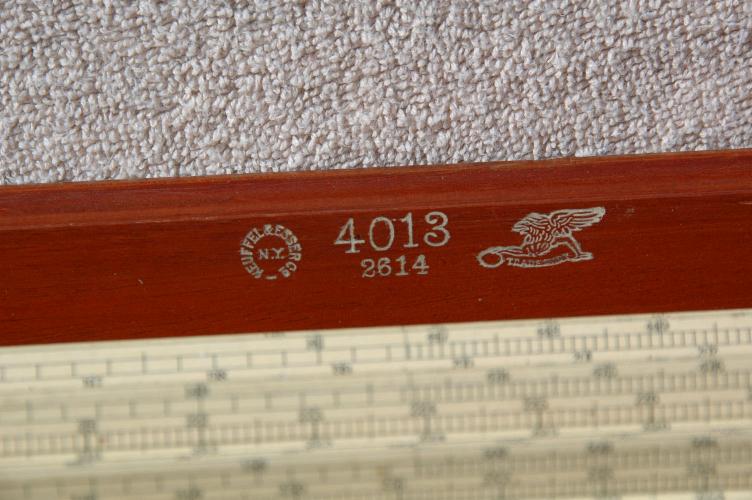 Views of the ends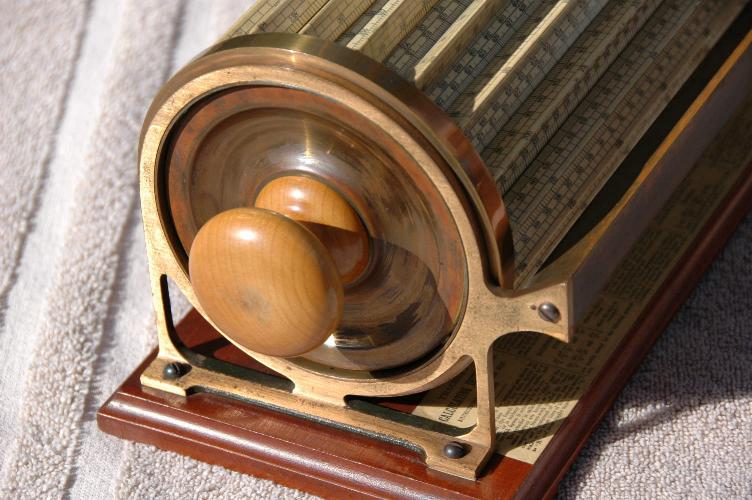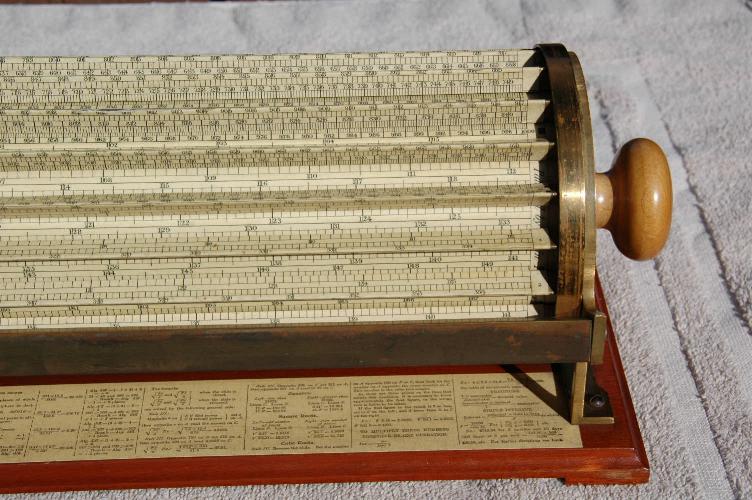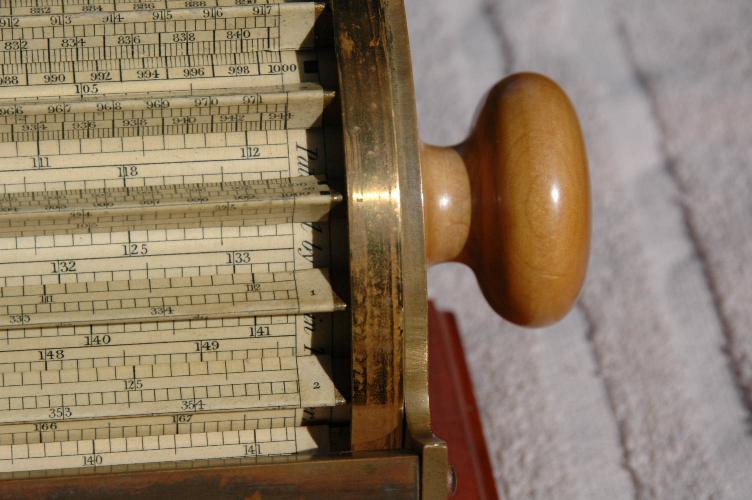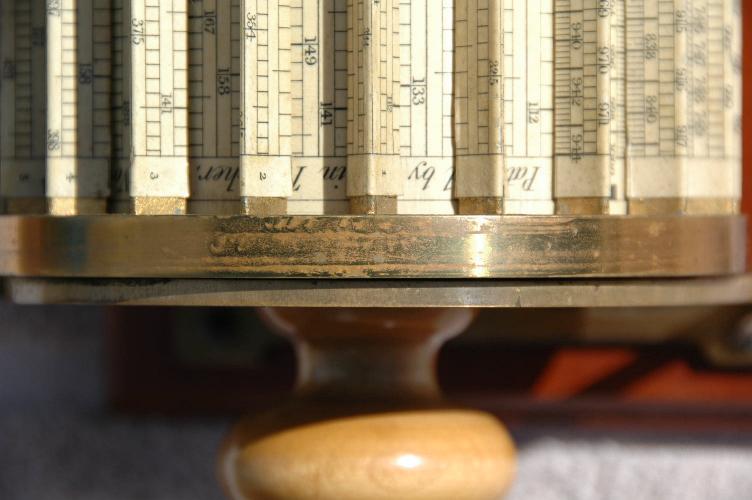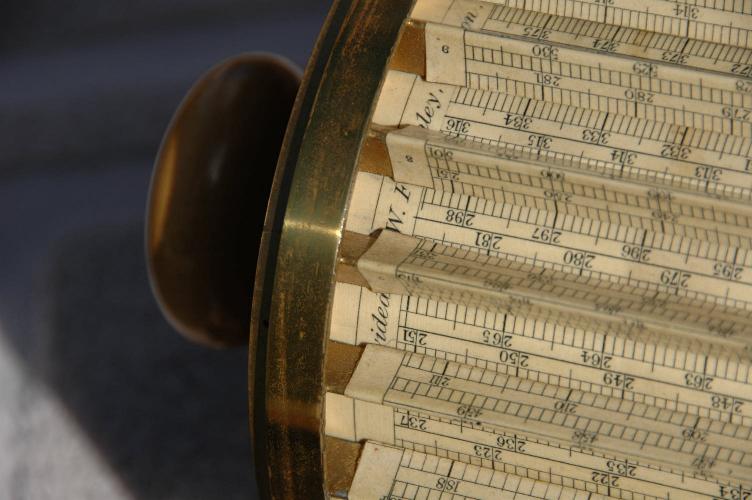 Detail views of the magnifier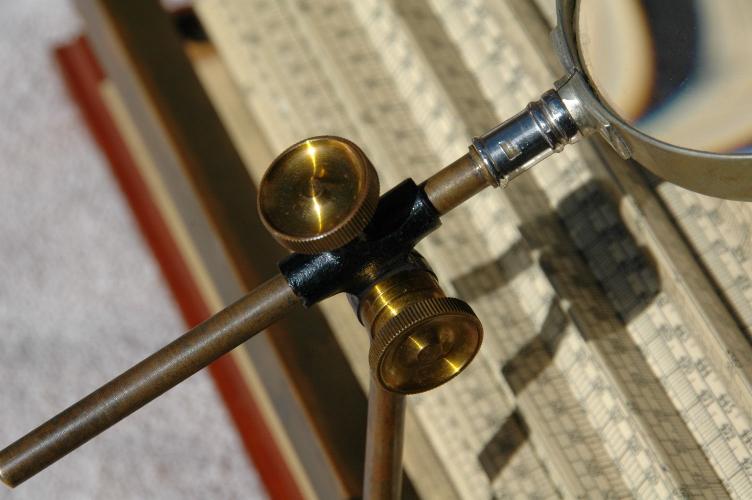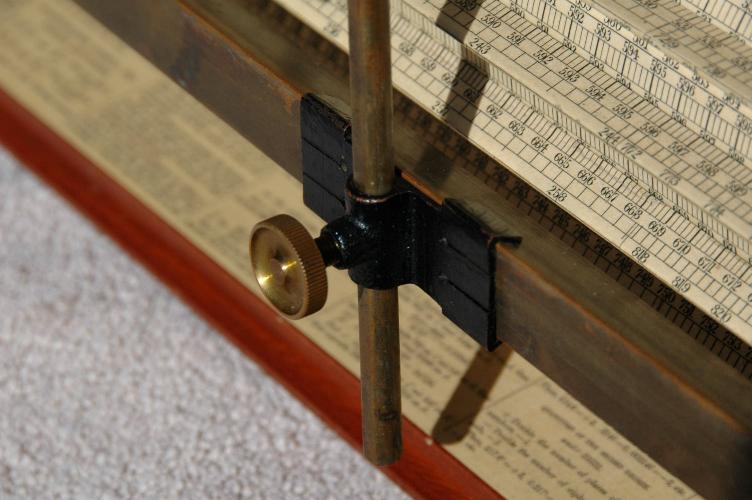 Wear spots on the tops of some rails